Have you ever had the overwhelming and heartbreaking task of planning a funeral? It's a daunting undertaking with what seems like a never-ending to-do list. That is why we have created a Funeral Planning Checklist PDF for you to download and print to help in your planning. (see below).
Most of us do not have a lot- if any experience in planning a funeral until we actually find ourselves planning one. Besides the obvious heartache one is already consumed with after losing a loved one, they also are now responsible for the huge task of planning a memorial service, saying their goodbyes, and laying the deceased to rest.
We do not consider ourselves funeral industry pros (you know, other than in the guest book department) but we thought it would be helpful to put together a comprehensive Funeral Planning Checklist for surviving loved ones to reference during this difficult time.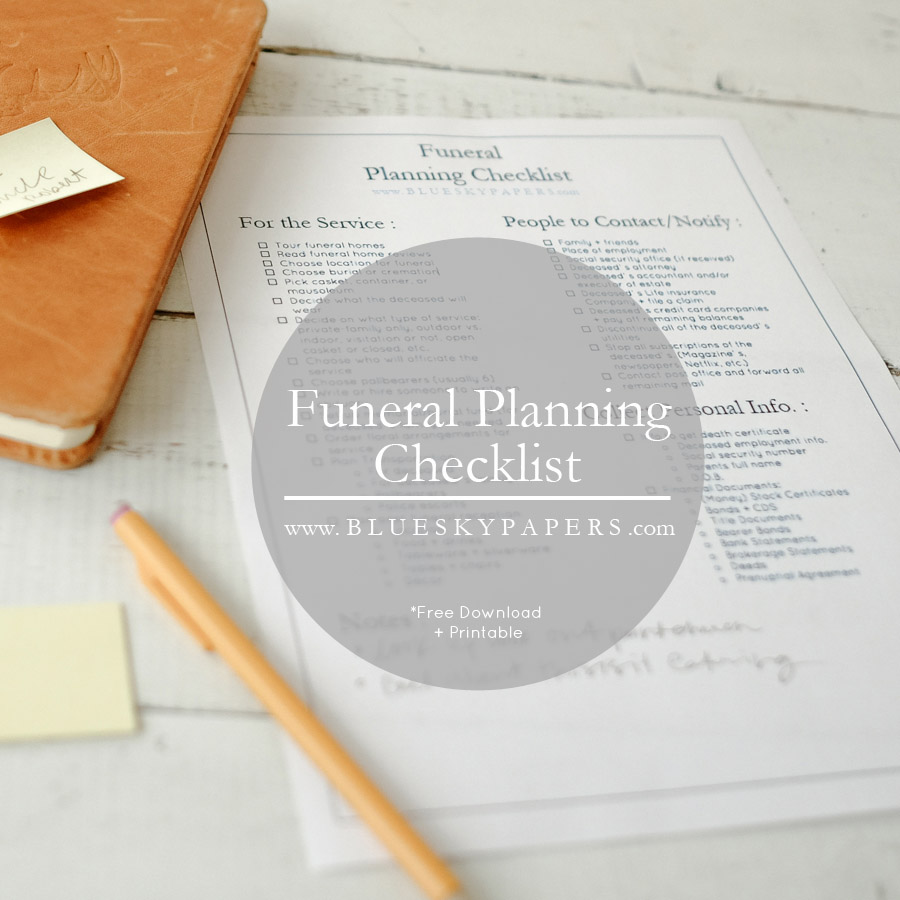 Facing the death of a loved one is one of the most difficult things about life and is something that all of us will have an encounter with throughout our lifetime, at some point. The tasks one faces after such tragic loss can be overwhelming but must be a priority to get everything taken care of. Unless you are in the funeral industry, (or just have a lot of experience with death + funerals) you probably aren't sure what all steps need to be taken after someone passes away and funeral arrangements need to be made.
This Free-Funeral-Planning-Checklist
will help with the planning process of your loved one's memorial service, as well as taking care of any personal matters of the deceased.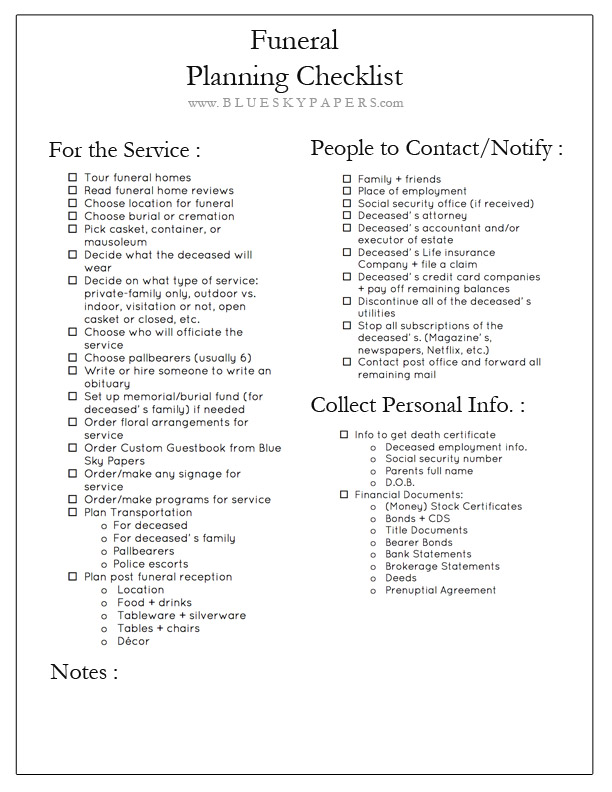 FREE Funeral Planning Checklist Download

After years of being in the bookbinding business, we have served many customers during this season in their life. We graciously help our clients select/design the perfect memorial book or guest book for their loved one's life celebration, that is usually only a few days away.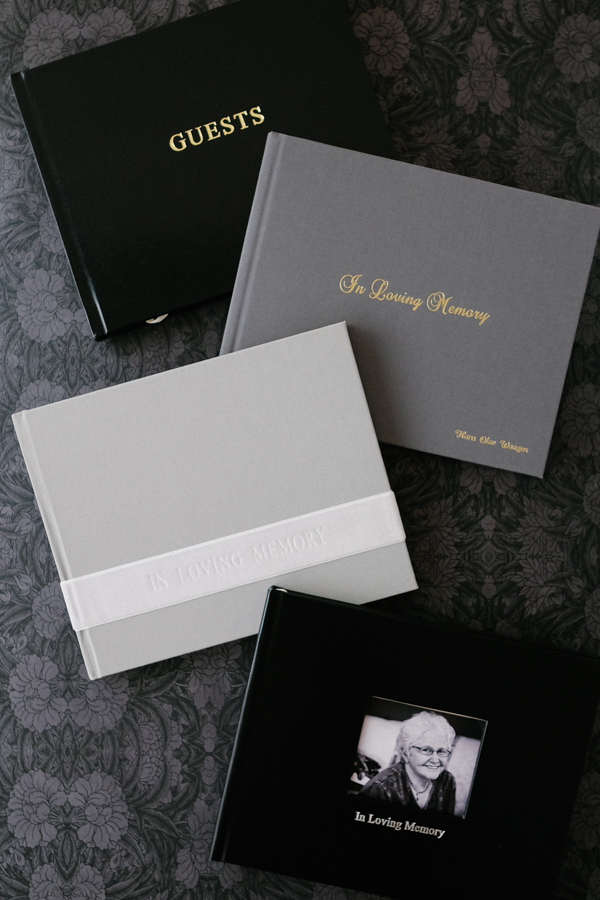 We can make, personalize, and ship your Funeral Guest book out in 1-2 business days. So that you may have the book in time for the planned service. We have a variety of guest books for you to choose from, in a wide range of colors, fabrics and embossing options to suit everyone's individual style.  As well as a guest book sign to display with your memorial book to guide guest.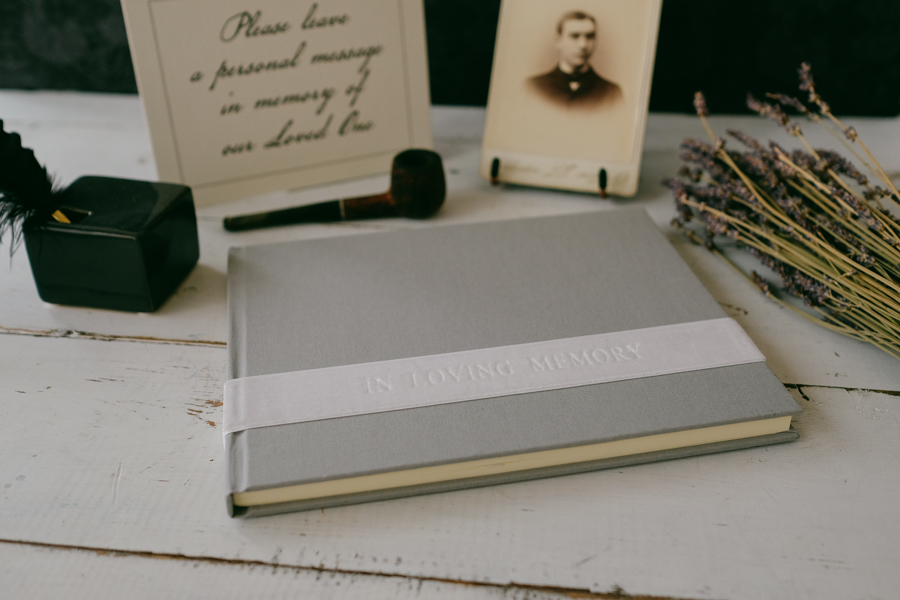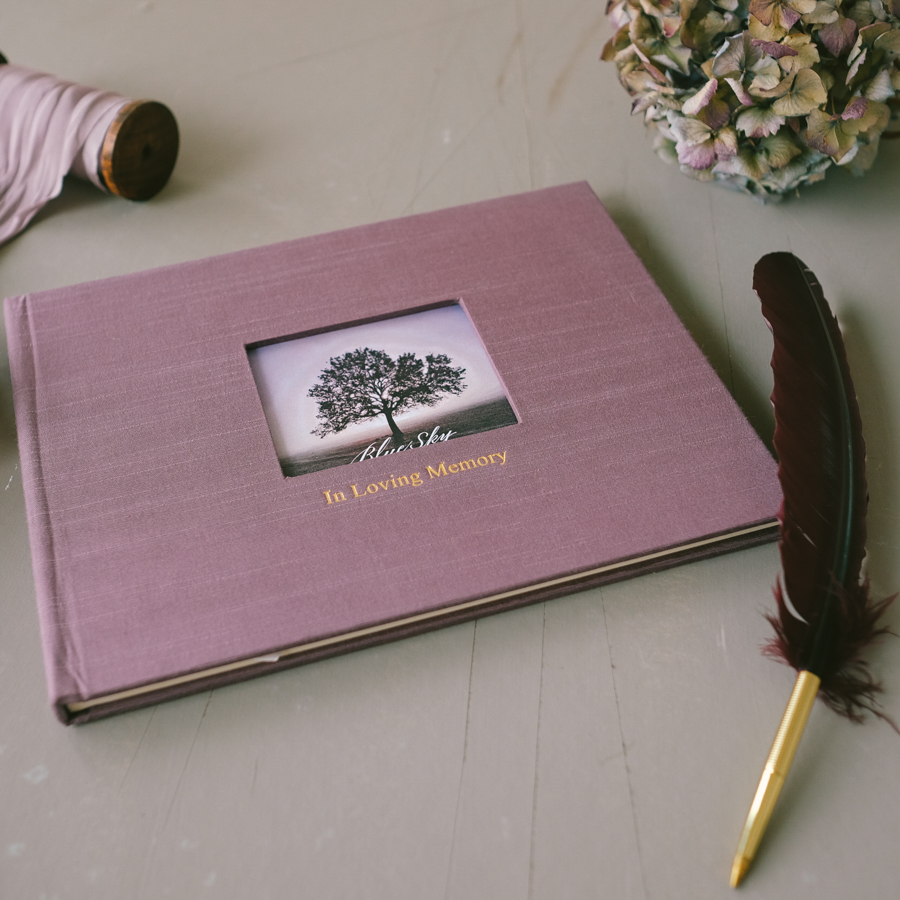 Shop Our Guest Books: